Here For You When You Need Us The Most
At Standard Casualty Company, we take great pride in how we treat our customers. Currently, 95% of our customers rate our service as Excellent. See what our customers have to say about the service they've received from Standard Casualty Company.
See What Our Policyholders Have To Say About Our Customer Service
"Reggie was very helpful and a great agent representing your company. So very courteous and answered all my questions and concerns without making me feel dumb. Excellent Service." Rose J.
"Herschel was very helpful with all my questions. Wasn't in a hurry. Took his time to explain it all."
Jimmie H.
"I recently acquired an insurance policy through Standard Casualty Company. Several problems cropped up while trying to get the policy completed. I would like to inform you, that two of your employees, Linda and Angie, were extremely helpful and so very courteous to me. I just want you to know how much I appreciate their help." Lynn B.
"The process was well received by me." Mary S.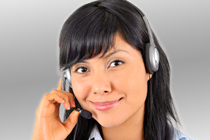 "Daylan was very sympathetic and interested in me, as a person, not just a claim. She was very efficient and does her job well." Barbara S.
"Great job after all the problems. This was the easiest thing to deal with." Rose R.
"Thank you, we didn't expect for this claim to be settled this quickly."
James D.
"I could not have asked for a kinder adjuster. She was very helpful and seemed to care about my situation. She went over and beyond to help me with the status of my claim. I did not feel like a number. I felt like a valued person. All of her responses to my questions were handled in a timely manner. In situations like these, a kind word and speedy responses makes all of the difference. You feel like you matter. I cannot sing enough praise about my adjuster." Andrea S.
"Standard Casualty Company is the Best. Thank You." Dillon F.
"Herschel was very professional and conducted our business very quickly. We appreciate the speed in which our case was handled." Billy T.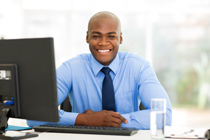 "First time to use insurance on my home. Didn't know what to expect. Everything was excellent. No problems at all. Thanks very much." Loyd S.
"I was very satisfied with everything on my claims. It took less than I thought for everything. Good Job!"
Eric S.
"The adjuster came to my home, he was very nice and arrived on time!" John S.
"My claim was handled in a timely and professional manner" Ron B.
"No hassle, easy to deal with and talk to. Wish all insurance companies were like this." Scott B.
"The young man who came to my home – Reginald B. was very courteous, kind, and very professional – should be more young men like him. Thank you for hiring him." Frieda P.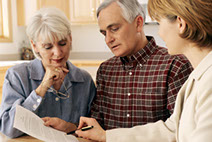 "Very fast, courteous, and fair!" Sean M.
"I was truly stressed since I didn't save grocery receipts and I prayed and you all still replaced my food. I thank you. Its hard enough working and buying food and then losing it to a storm. Thank you." Jo Lynn J.
"This was the first time using Standard and it was a great experience. Everyone was helpful and professional in helping with my claim. " John D.